WGRF Commits $675,000 to Organic Science Cluster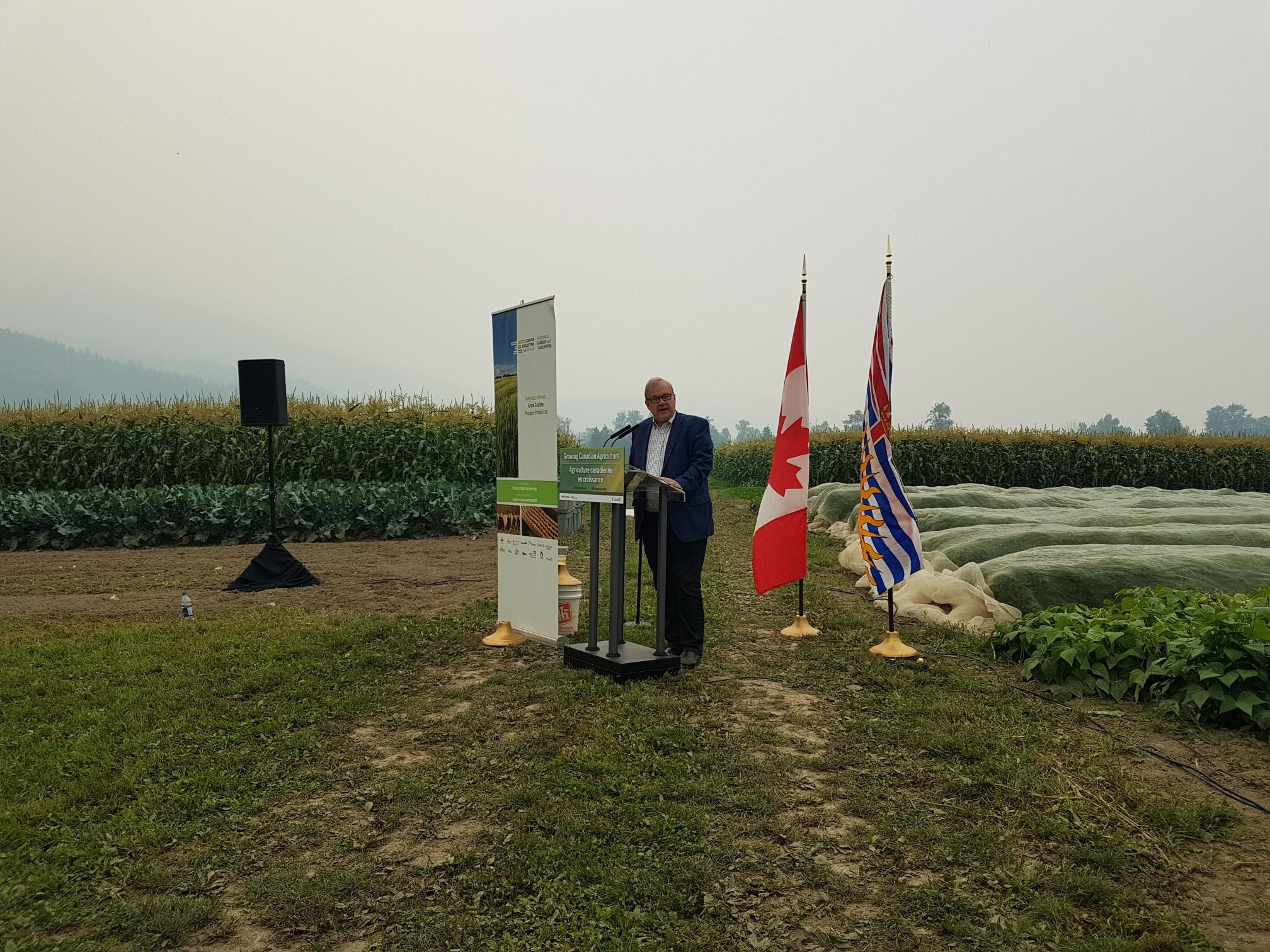 The Organic Science Cluster III (OSCIII) was announced earlier today by the Honourable Laurence MacAulay, Minister of Agriculture and Agri-Food Canada.
The OCSIII cluster is being led by the Organic Federation of Canada (OFC) in collaboration with the Organic Agriculture Centre of Canada (OACC) at Dalhousie University announced. OSC III will provide funding for 28 research activities. Work will be done by 60 researchers at 15 AAFC research centres, and 14 universities and research institutions across Canada.
WGRF is investing $675,000 towards 9 activities included in the cluster focused on everything from organic soybean production, breeding of winter cereals, diversified cropping strategies to improve sustainability, innovative weed management tools and soil health.
"I would like to congratulate Agriculture and Agri-Food Canada and the Organic Sector on developing such a collaborative and successful cluster application," said Garth Patterson, WGRF Executive Director. "This cluster builds on the success of the Organic Science Cluster II of which WGRF was also contributing partner."
WGRF is committed to collaboration on agricultural research funding at both the federal and provincial levels to leverage producer investments. WGRF targets funding to multi-crop research, with emphasis on whole farm sustainability, resiliency and efficiency of crop production systems.
"Canadian farmers face agronomic challenges that cut across multiple crops and geographies," says Terry Young, WGRF Board Chair. "Issues like crop rotation, pest monitoring and management, nutrient management, crop adaptation to climate change and soil health impact all growers. The research in this cluster can help provide benefits to all producers."
---